For
Keresey Proctor
, editing video for the
Traveling Yogini Tours
started with a song. One of her client's favorite songs, by Moby. It sounded like a perfect fit during the opening sequence, but quickly stumbled as a confused dance partner. It demanded a slower rhythm, made moves in weird places, and stepped on the picture's toes. The picture deserved better.
Alternate Moby tracks tried, but stumbled. Only custom music would work.
With a deadline approaching, the director recommended hiring a highly reputable collaborator. The producer contacted Bruce Sales of 2BruceStudio, to score original music and sound design, and deliver the final audio mix for a tight but fair budget. A few soundtrack demos, and two weeks later, hugs and laughs went all around and 2BruceStudio delivered the final audio mix.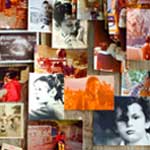 Looking for a fresh way to capture your family get together? Ever try an audio recording? We recently had everyone from grandparents to extended cousins visit the studio and speak of how parents first met, how nicknames began, and what the future might bring. Our professional microphones captured the whole family singing, and singing, and singing. Within two hours each person had taken a turn and played their part in family history. Lets do it again!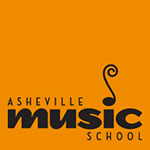 Students from Asheville Music School were treated with a chance to record at 2BruceStudio recently. All groups of students, solo students (each accompanied by an instructor), came prepared. Each group of musicians, or solo musician, were recorded with smiles. The quality of the recording surprised everyone. Students of the Asheville Music School study many styles, from Rock, Top 40, Opera, to Jazz, Classical and more.
Bruce Sales, owner of 2BruceStudio, remains committed to local artists, making sure all students (many of them recording for the very first time), continue to receive a good positive nudge.