Recording Studio for Asheville Music School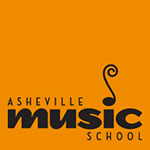 Students from Asheville Music School were treated with a chance to record at 2BruceStudio recently. All groups of students, solo students (each accompanied by an instructor), came prepared. Each group of musicians, or solo musician, were recorded with smiles. The quality of the recording surprised everyone. Students of the Asheville Music School study many styles, from Rock, Top 40, Opera, to Jazz, Classical and more.
Bruce Sales, owner of 2BruceStudio, remains committed to local artists, making sure all students (many of them recording for the very first time), continue to receive a good positive nudge.