Asheville 48 Hour Film Project 2012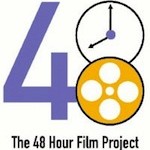 Bruce Sales was the 2012 Producer of the Asheville 48 Hour Film Project. Bruce was honored to take on this role as one more step in his ongoing commitment to area filmmakers. He continues to sponsor the Asheville 48HFP, working as chief editor and technical go-to man since 2007.
On June 22, participating teams gathered at Asheville Brewing Company where they were given a genre, a character, a prop, and a line of dialogue they had to work into their film. Films submitted even 1-minute late on June 24 would have been disqualified. All 22 teams made the deadline.
For 2012, Asheville is one of a record 125 cities worldwide – from Beijing to Lisbon – competing in the 48 Hour Film Project. Submitted films will be screened for the public and judged by a panel of experts. The Best Film from Asheville, "Hickory Dickory Dock", will be in the running for top honors in Hollywood, CA at Filmapalooza 2013, the 48 Hour Film Project's annual awards.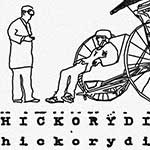 "Hickory Dickory Dock"
Watch the 2012 "Best Film" winner, "Hickory Dickory Dock".
In 2012, The 48 Hour Film Project tours nearly 125 cities, challenging more than 50,000 people to complete an entire film from writing and casting to filming and editing in a mere 48 hours! In all, more than 4,000 films are created as part of the 2012 competition. The challenge took over the streets of ASHEVILLE from JUNE 22-24, 2012.
A great article, "48 Hour Film Project challenges local filmmakers" was written By Devan Boyle on 06/19/2012 for the Mountain Xpress.